Agnanti Villa
Experience luxury on the first line - Halkidiki's sea view villa awaits you!
welcome
Unforgettable holidays
Whether you're seeking a romantic getaway or a family vacation, our villa offers the perfect blend of luxury, comfort, and natural beauty. Come immerse yourself in a world of tranquility and serenity, where every moment is filled with wonder and delight. Book your stay now and experience the magic of our villa with a wonderful view.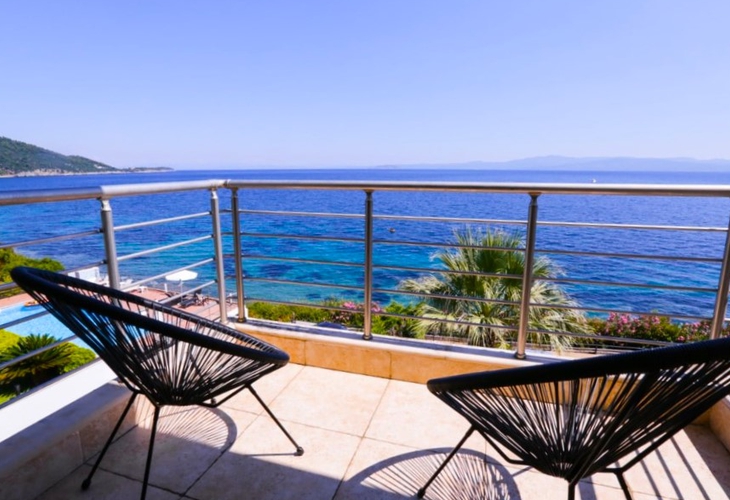 sea view
Fantastic fiew
Escape to your own private paradise with our stunning villa that boasts a breathtaking view. Imagine waking up to the gentle sounds of nature and stepping out onto your terrace to be greeted by a vista of rolling hills and shimmering sea.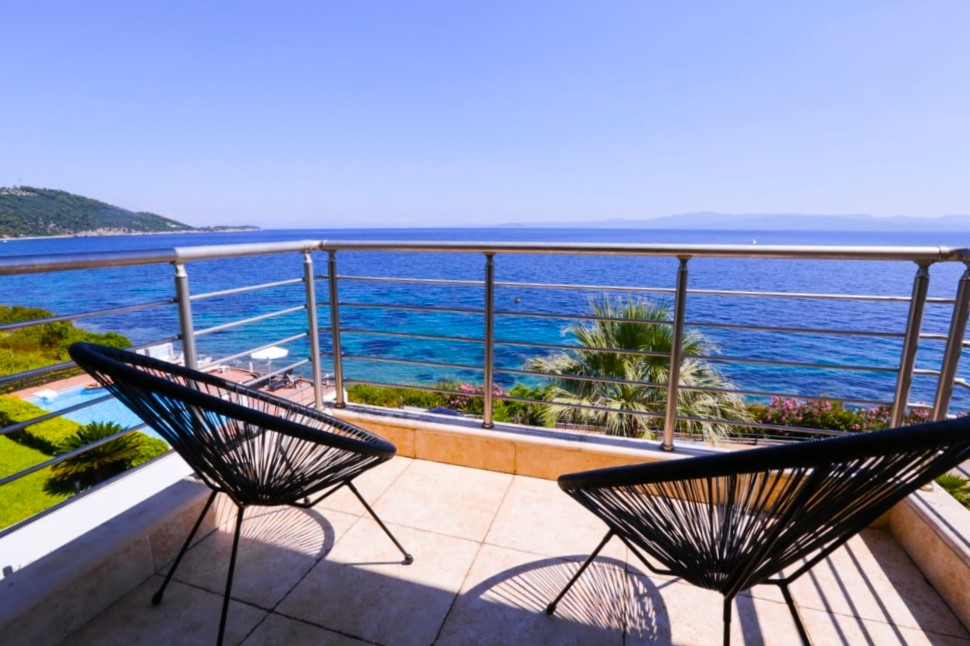 on the beach
By the sea
Indulge in the ultimate seaside retreat at our villa, perfectly positioned on the first line next to the crystal-clear waters of the sea. Wake up to the sound of gentle waves and take a refreshing swim just steps away. This is the perfect getaway for those seeking sun, sand, and relaxation.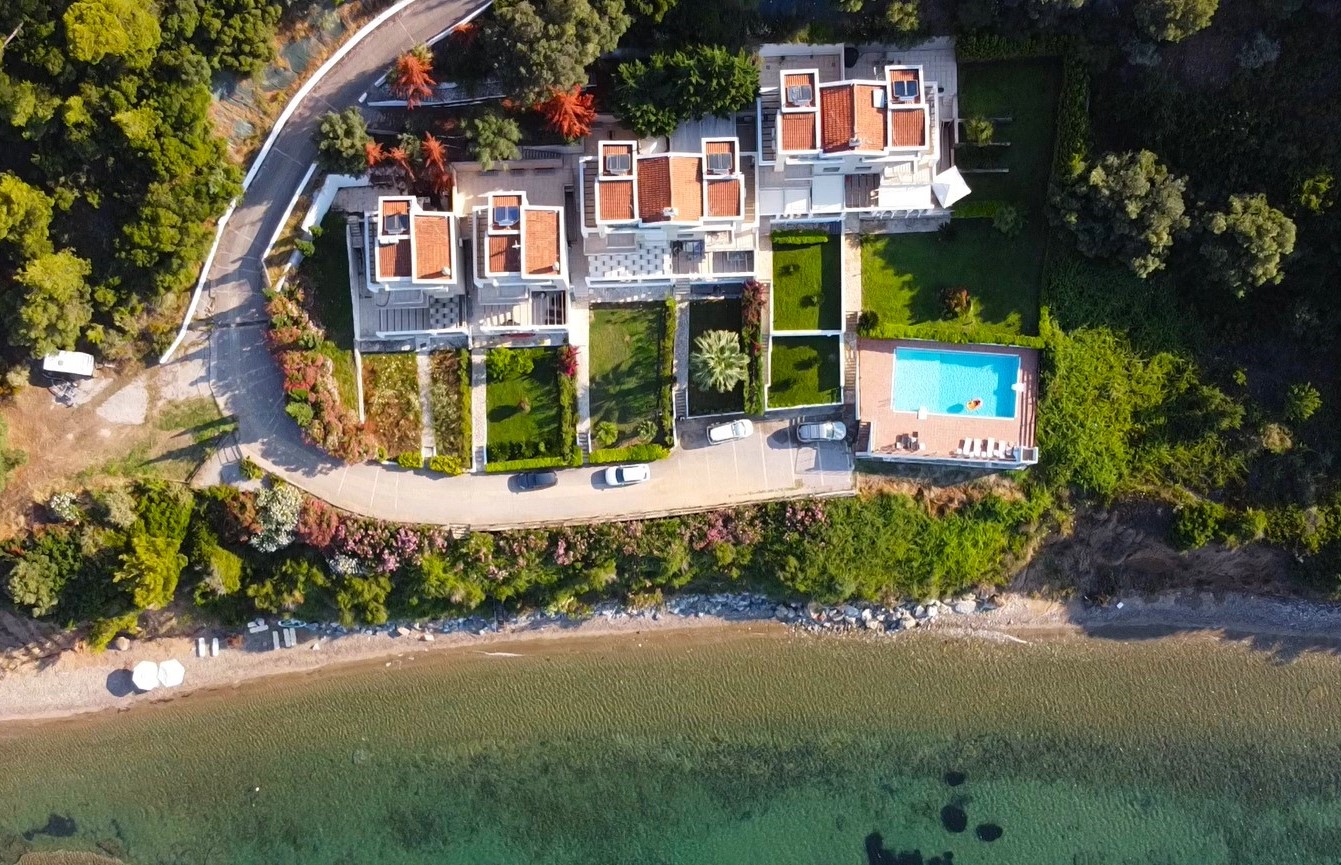 pool
Swimming pool
Enjoy the ultimate poolside vacation next to a sparkling shared swimming pool surrounded by comfortable sun loungers where you can soak up the sun and relax with a good book. It is the perfect place to unwind and soak up the laid-back ambiance.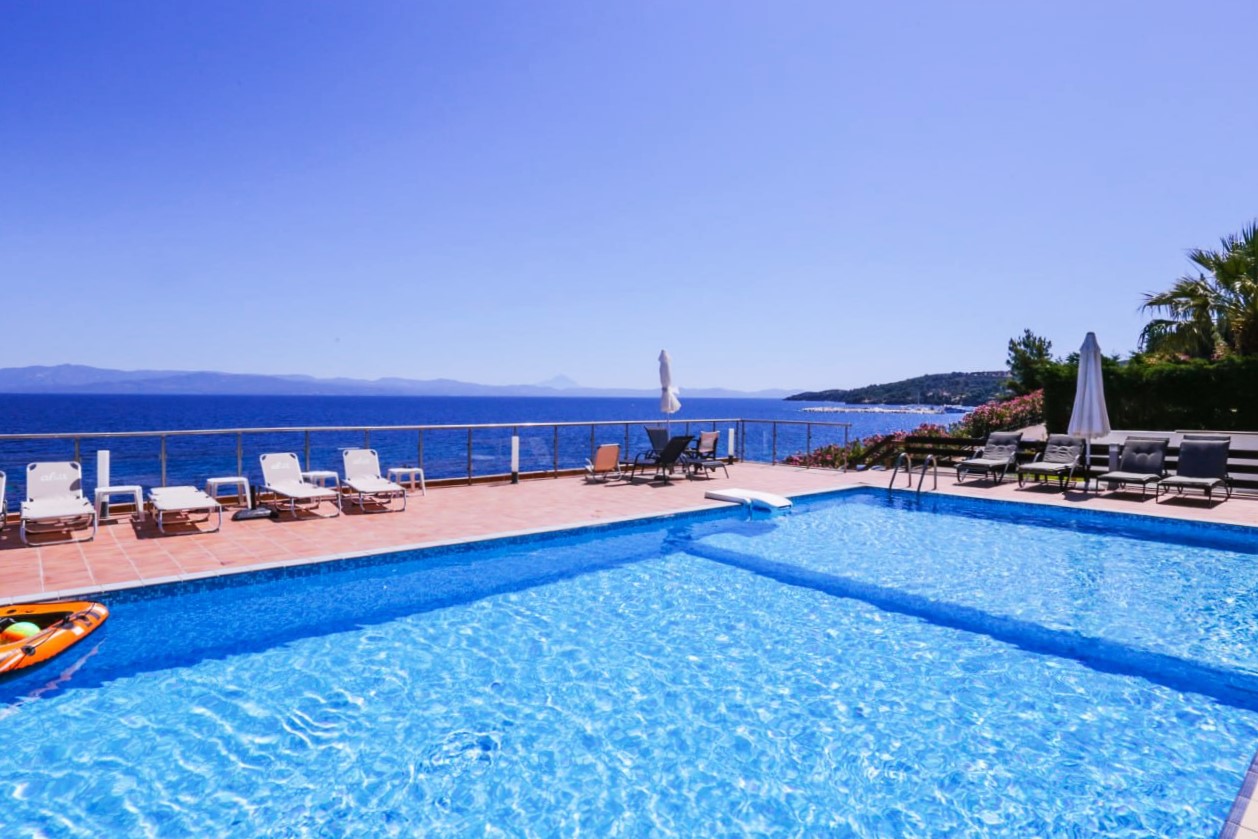 terrace
Cozy private terrace
Nestled in a lush greenery, this elegant villa features a cozy private terrace, providing the perfect spot to unwind. With comfortable seating and a serene atmosphere, it's an ideal place to enjoy a morning coffee or evening cocktail.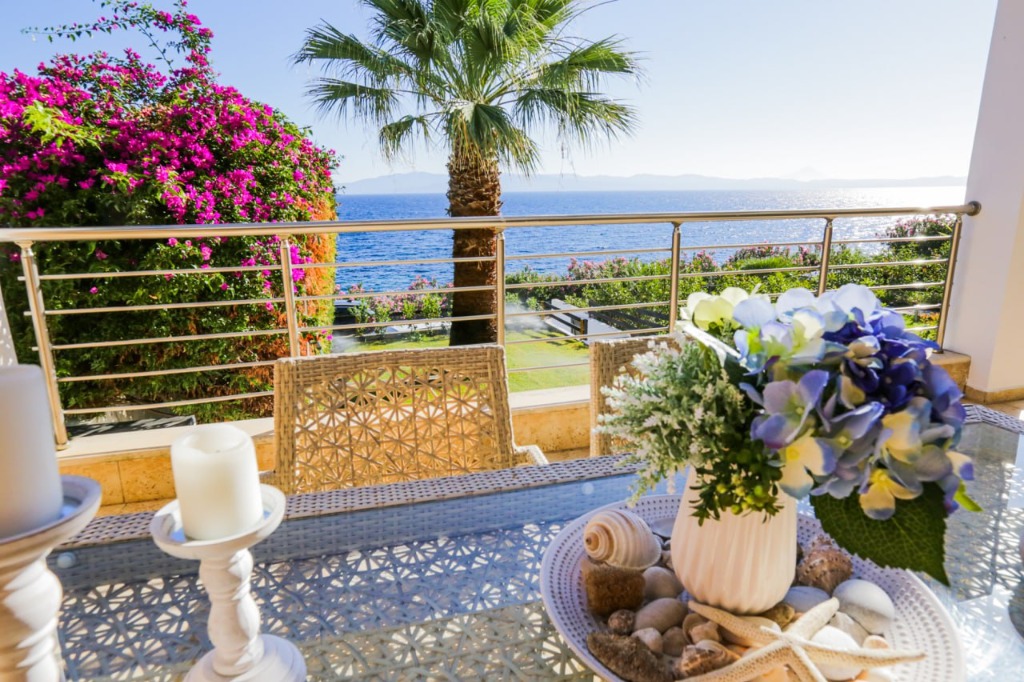 Rooms & Baths
Living room
Ground floor
Air conditioner
Living room
Second floor
Double pull-out sofa: 1
Air conditioner
Bedroom
Second floor
King Bed: 1
Air conditioner
Bedroom
First floor
Queen Bed: 1
Air conditioner
Bedroom
First floor
Single Bed: 2
Air conditioner
Bedroom
Ground floor
Queen Bed: 1
Air conditioner